Are you looking for Wheel Alignment for your vehicle?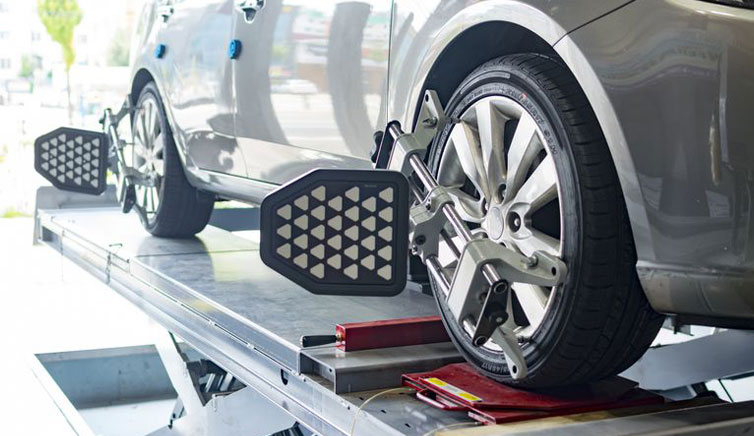 At Westgate Tyres, our mission is to ensure that all our patrons enjoy the best performance from their vehicles. This is why we put so much emphasis on maintaining your vehicle's wheel alignment.
Wheel alignment Morecambe – Westgate Tyres!
Properly aligned wheels offer a smoother ride, along with better fuel efficiency and minimum tyre wear. It is also necessary for ensuring your car is safe for everyday use. Misaligned wheels not only put your safety on the line, but it also increases maintenance costs exponentially.
How to identify misaligned wheels
Ideally, every vehicle's suspension system should maintain an equal distance between its wheels at all times. However, because of the constant strain on the components, the alignment of the unit often gets one-sided, angling one or more wheels incorrectly.
When this happens, you will notice several issues while you drive your vehicle. While not as prominent as a major breakdown, as a careful driver, you ought to identify the following problems that should prompt you for a wheel alignment Morecambe.
Vehicle pulling to a side –
Misaligned wheels will cause your vehicle to drift to a side of the road even when you steer perfectly straight. It is a serious safety hazard as it can cause your car to veer off the lane automatically.
Another sign of misaligned wheels is accelerated wear in one or more tyres. Feathering, or wear on only one side of a tyre, is also a characteristic pattern that you might notice if your car's wheels are misaligned.
Off-centre steering wheel -
Your car's steering wheel will not point straight ahead if its axle is not angled correctly. Although difficult to identify, it is a situation which requires immediate wheel alignment Morecambe.
Your one-stop solution for wheel alignment in Morecambe
At Westgate Tyres, we offer quick and affordable services to all our customers. Our wheel alignment garage Morecambe is properly equipped with the latest technology to identify and address these issues. We have a team of experienced technicians ready to assist you at all times.
So, what are you waiting for? Stop searching the internet for the "best wheel alignment garage near me" and bring your vehicle to our garage today.