Are you looking for Tyre Labelling for your vehicle?
According to law, all tyres sold in the UK shall be mandatorily labelled as per the EU Tyre Label. This labelling standard provides information regarding a tyre's wet grip, noise emission levels, and fuel efficiency. Since these are crucial determinants of safety and sustainability, it allows car owners to buy car tyres with a better understanding of the quality and what to expect.
We at Westgate Tyres adherently follow this grading standard and ensure the EU Tyre Label is present on all the tyres we stock, be it premium or cheaper brands. This way, our customers can make well-informed decisions when they buy car tyres in Morecambe from us. You can also check our online catalogue, with clearly mentioned EU Tyre Label for each tyre listed there.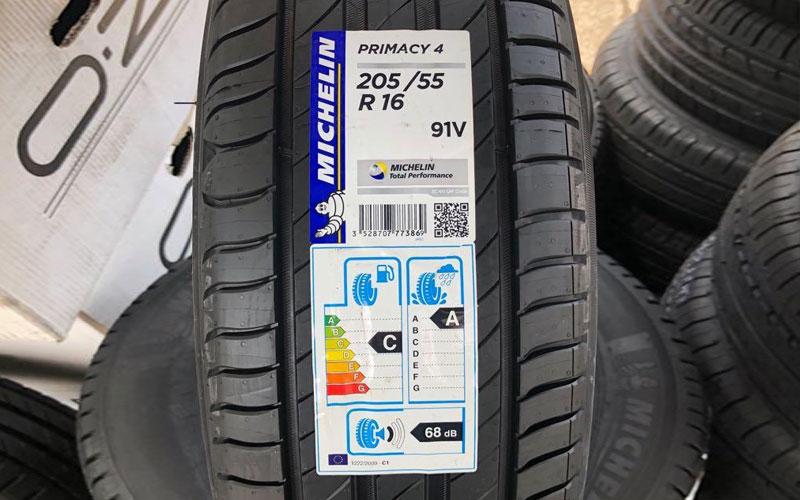 What does the EU Tyre Label mean?
Rolling resistance
Car tyres account for 20% - 30% of fuel consumption. When your tyres are in action, they consume energy, i.e. fuel, which directly correlates to its rolling resistance. If a tyre has more rolling resistance, it will consume more energy and vice versa.
A EU Tyre Label attempts to grade a tyre's rolling resistance to inform customers how fuel-efficient it is. It rates this characteristic between class A and class G, the former denoting the lowest rolling resistance (highest fuel efficiency) and the latter representing the highest rolling resistance (most economical fuel efficiency). Class D does not apply to passenger cars.
To give you a better idea of how this translates to fuel consumption, with an A-grade will consume nearly 10 litres less fuel compared to G-grade tyres every 1000 miles.
Noise emission levels
Tyres generate noise when rolling. When you choose car tyres Morecambe with a low noise emission level, you can effectively reduce the sound impact on the surrounding environment. The EU Tyre Label grades the noise emission levels based on decibels.
Since everyone is not conversant in decibel levels, three sound waves in the label demonstrate the noise level a tyre produces. Car tyres Morecambe with one wave produce the lowest noise (67 – 71 dB), and three waves represent the highest noise level (72 – 76 dB).
Note that car tyres with three waves produce noise that is above the European limit.
Wet grip
Wet grip, as you might know, denotes a tyre's performance on wet tarmacs. Tyres are graded based on their wet braking performance. The better the rating, the less distance a tyre takes to come to a halt on wet roads.
As per EU Tyre Label, tyres are graded between class A and class F – the former showing the lowest braking distance and the latter denoting the highest. Assuming a speed of 50 mph, an A-grade tyre will stop 18 metres short of an F-grade tyre. It's a crucial safety indicator, and from that sense, it might be preferable to opt for a high-rated tyre.
Now that you know what EU Tyre Label means, you can easily select tyres from our stock based on your requirements. In case you want assistance, you can always reach out to us, and our technicians will be happy to help. You can finally put your search for tyres near me to rest with us!