Are you looking for TPMS Replacement for your vehicle?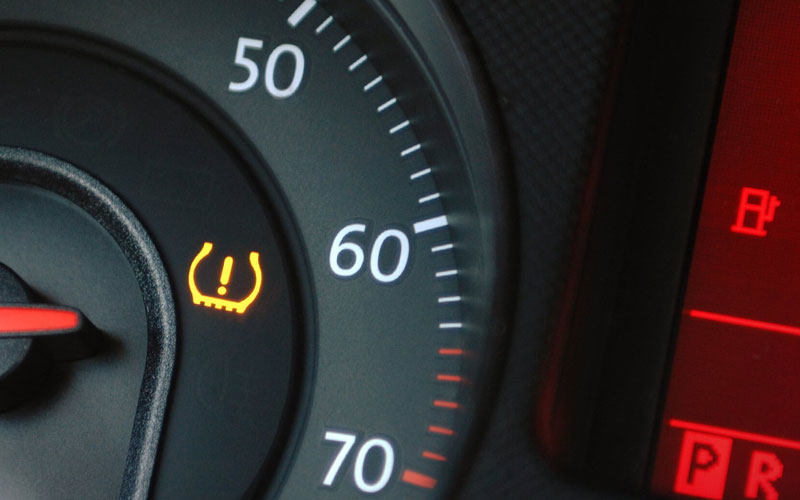 According to data analysis, a new car tyre leaks approximately 3 – 8 psi over the course of a year, which can result in a 25% reduction in tyre life and 2% more fuel consumption. Thus, the EU has mandated installation of TPMS valves in all passenger cars and new cars from November 2012 and 2014, respectively. The health of a TPMS valve is also tested as part of the MOT. Therefore, servicing or replacing the sensor valve is essential.
In case you need TPMS replacement Morecambe, you are at the right place. At Westgate Tyres, we keep only the latest diagnostics, digital, and hand tools for TPMS servicing and replacement. Thus, no matter the make and model of your car, our experts can take care of it with ease. If you have any queries about the health of your car's Tyre Pressure Monitoring System, you can reach out to us.
What is a TPMS and how does it work?
The TPMS installed in your vehicle alerts you – visually and/or audibly – when the tyre pressure or temperature changes. This system comprises four sensor valves fitted on all the wheels on your vehicle.
These sensor valves continuously monitor the pressure and temperature in the tyres and send that information to your vehicle's Engine Control Unit (ECU). When the pressure or temperature changes to a concern-worthy degree, a warning night illuminates on the dashboard.
This way, you won't have to visit a facility every often to get your car tyre pressure checked manually. However, like all valves, TPMS sensor valves sustain wear and tear with time.
How often should you get TPMS replacement?
We recommend our customers in Morecambe to go for TPMS replacement every 100,000 miles or 5 years. But these numbers are not carved out in stone. You may need to search "TPMS replacement near me" before such period elapses.
Often, frequent low-pressure warnings and high mileages can lead to the need for premature TPMS replacement. Moreover, the sensor valves are also prone to corrosion and damage because they are fitted on the wheels.
We recommend replacement of fixing and sealing components whenever you change tyres on TPMS-fitted wheels. This way, you can ensure the valve components remain functional for longer.
Why is TPMS replacement necessary?
For starters, you could fail your MOT if there's a faulty or non-functional TPMS in your vehicle. It's as per the legislation in effect from 1st January 2015. Apart from that, without properly functional TPMS, you might remain unaware of under-inflated tyres.
It can result in uneven tread wear, compromised road grip, increased fuel consumption, and reduced tyre lifespan. Prolonged oversight of under-inflated tyres can even result in unprecedented blowouts and even accidents. Therefore, having a well-functioning TPMS is critical to your safety; it also facilitates low CO2 emissions.
Since TPMS is such an essential mechanism, you may want professional, best in class, and affordable replacement service. In that regard, you can turn to us for TPMS replacement Morecambe. Contact us and book your appointment online today!