Are you looking for Suspension for your vehicle?
An intact suspension system enables you to enjoy a stable and comfortable drive as it absorbs any shocks caused by any uneven road surface. A good suspension allows you brake safely and accelerate smoothly.
As suspension parts (just as many other vehicle parts) wear out over time, you may notice one day that the ride becomes "rougher". A worn suspension can have a serious effect on your car's braking distance by up to 20%! This shows how serious and important it is to get any suspension system problems checked out as soon as possible.
There are several things that can go wrong if this component is malfunctioning. To address all problems with a car suspension system Morecambe, we at Westgate Tyres provide our skills and services.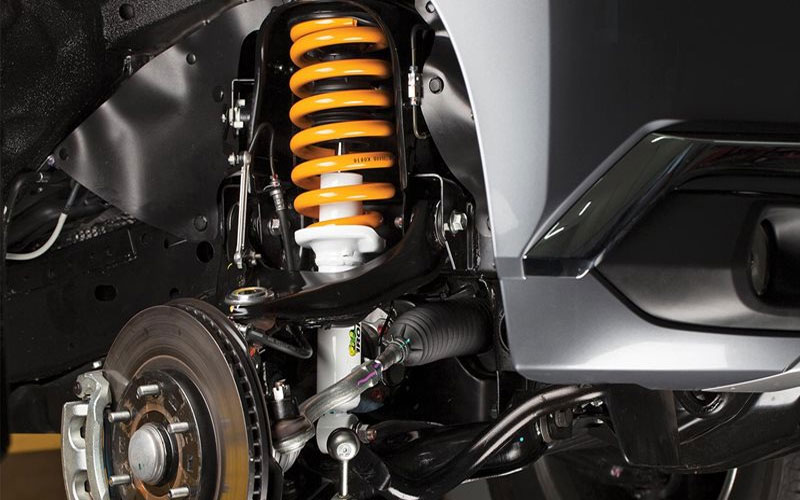 You can come down to our garage with any car issue, and our professionals will make the necessary repairs or replacements to restore the driveability and safety of your vehicle.
Here are a few components of a suspension system –
Shock absorbers
Struts
Springs
Bearings, bushings, and joints
Steering wheel
Wheels
Common symptoms of a damaged suspension system that you need to look out for –
1. Problems steering
If you are experiencing difficulty while steering, then there might be a fault in your car's suspension system. You may feel that the steering is not responding correctly, especially when going around a corner.
Bring your car to our suspension repairing garage Morecambe at the earliest to get the problem rectified.
2. Vibrations in the steering wheel
Continuous vibrations in the steering wheel, even when you are driving on a smooth road, indicate damaged shocks.
This is a common problem that indicates your car's suspension system needs to be checked. Such issues are caused by damaged struts or shock absorbers Morecambe.
To confirm, you can do a simple test. Apply pressure on the hood and release. If your car bounces a few times, then the shocks might be worn out.
3. One corner of your vehicle rests low
If one corner of your car sits low, it usually indicates a faulty suspension system. This usually happens due to a damaged spring.
4. Uneven tyre wear
If you are noticing worn patches on your car tyres, it could be due to worn out shocks in the car suspension system Morecambe. The primary reason is that damaged shocks cannot evenly distribute the weight of the vehicle to all four tyres. This causes uneven wear in one or more wheels.
Still searching – "car shock absorber repair near me?"
With us, your search for the best garage for car suspension repair Morecambe comes to an end. We are one of the most favoured auto garages in Lancashire. Owing to our prompt and precise service delivery, we have created a large customer base in the county. No matter what the car issue is, you can trust our technicians to resolve the same.
Visit our facility at Westgate Old Works, Westgate, Morecambe, LA3 3DD. Give us a call on 01524840044 for more info.