Are you looking for
Motorbike Tyres

for your vehicle?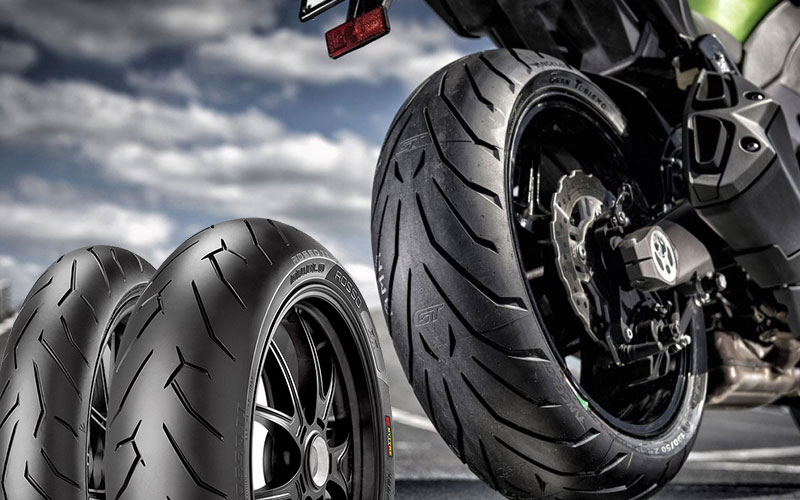 A well-tended pair of motorbike tyres ensures safety through enhancing traction, thereby reducing the risk of accidents. If you come across any signs of wear in them, we recommend you to buy motorbike tyres Morecambe.
We, at Westgate Tyres, understand the importance of quality tyres for ensuring the unmatched performance of your motorcycle. This is why we have an exhaustive collection of motorbike tyres from only the leading brands. Further, our technicians can help you choose the ideal tyres for your vehicle, should you need any guidance.
Tell-tale signs your motorbike tyres need replacement
As a general rule, your motorcycle tyres should last for about 5 years, after which, you must go for tyre replacement Morecambe regardless of any issues. However, a host of factors might require you to go for a premature tyre replacement as well.
Take a look:
1. General tyre wear:
Look out for the signs of tyre wear. Most motorbike tyres usually come with tyre or tread wear indicators in the sidewall. As a tread area becomes shallow and reaches the indicator mark, take it as a cue to replace the tyres.
Tyre wear can drastically affect your vehicle's stability and balance, especially while manoeuvring. Therefore, do not delay and turn to experts at our facility for assistance.
2. Legal tread wear limit has been reached:
In the UK, the minimum tread depth is 1.6 mm. You have no other option but to replace the motorbike tyres once the tread depth has reached the legal limit. But experts recommend not to wait that long but to get new tyres once the tread of your old ones reaches 3mm.
3. Unusual tyre wear pattern:
If you notice odd asymmetric wear patterns on your 2-wheeler's tyres, it is possibly an indicator of mechanical issues or an incorrect bike setup. High or low tyre pressures are usually responsible for this particular problem.
Worn-out shock absorbers or unbalanced tyres can cause tyre cupping, leading you to buy motorbike tyres Morecambe.
Other than the above, if there is one thing common among all motorbike owners in the UK, it is unprecedented tyre punctures.
Our professionals thoroughly check the punctured tyre and confirm whether the damage to the internal chamber is irreparable or not. If the flat tyre is beyond repair, it is ideal to buy new motorbike tyres Morecambe.
Are you looking for - "best motorbike tyres near me"?
Westgate Tyres is your one-stop solution in and around Morecambe when it comes to top-quality motorbike tyres.
We have tyres from renowned manufacturers like Dunlop, Sailun, Jinyu, Marshal, Infinity, Firestone, and Continental, to name a few. Whether you use your motorbike for the daily commute, off-roading or racing, we have just the right set of tyres for all purposes.
Do not hesitate to give us a call on 01524 840044. You can also come to our facility and take a look at our superb display of bike tyres. We are located at Westgate Old Works, Westgate, Morecambe, LA3 3DD.