Are you looking for
Air Conditioning

  for your vehicle?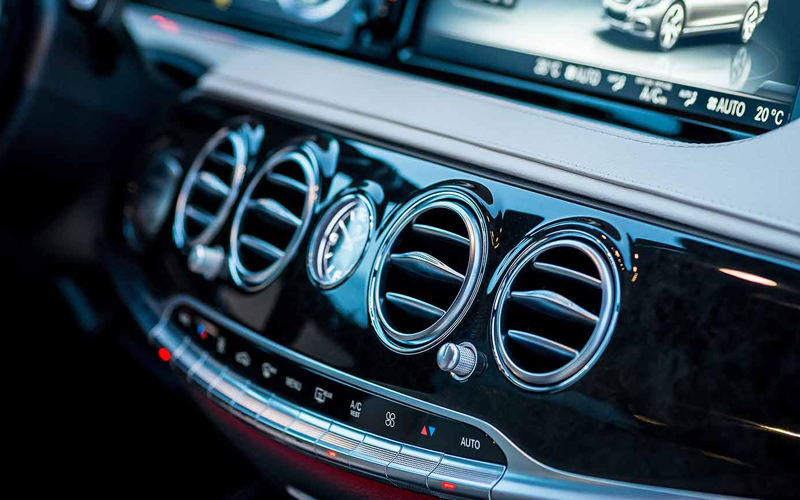 Summer in the UK means your car's air conditioning system is up for a rather short but very strenuous period. And, unless your vehicle's air-con system is thoroughly serviced, performance issues are bound to appear. A malfunctioning AC unit is can be extremely unpleasant,
Whether the problem is with your car AC's compressor or expansion valve, Westgate Tyres can diagnose and fix all issues. We are a renowned auto garage famous for our immaculate Car Air Conditioning Morecambe.
Irrespective of the type of automobile that you drive, you can rely on our expert team for excellent AC repairs and servicing.
What services can we offer?
Refrigerant is the coolant present in the coils of your car AC unit that is responsible for the entire cooling process.
If you observe that your vehicle's air-con system is not blowing our cool air anymore, it is time for car air con regas Morecambe.
Our authorised technicians will conduct a thorough inspection before performing AC recharge and leak repairs. At Westgate Tyres, we use a pressure gauge and precise AC re-gas equipment for topping up the refrigerant to the recommended level.
Replacing compressor oil:
An important aspect of availing professional Car Air Conditioning Morecambe service is that you can avoid expensive repairs. Compressor, the costliest component of a car AC, powers the entire unit. Therefore, issues with compressors can lead to a total AC shutdown.
It is, therefore, ideal to service your vehicle's AC compressor from time to time and replace the compressor oil.
Dryer/accumulator services:
The car AC's dryer or accumulator keeps moisture away from seeping into the air-con unit and cabin. Our experts closely inspect whether there is any moisture build-up in the dryer that can seep into the vulnerable electrical components under the dashboard.
If you perceive a foul smell coming from your vehicle's AC unit, it indicates a possible moisture build-up or formation of mould in the AC filter. Under such circumstances, replacing the filter is the best route of action.
However, if you get the smell of rotten eggs from the AC, then it could be a pest infestation in the system and needs professional assistance at the earliest.
At our auto garage, we can take care of this issue in the lowest possible downtime.
Your automobile's AC will not function properly if the cooling fans are failing. It is also another reason for hot air from the air-con.
If you come across such a situation, do not fret; our experts can fix the cooling fans with ease.
Besides those mentioned above, our professionals are adept at identifying issues with all parts of your car's air-con system and execute accurate repairs.
Come down to our garage today!
End your search for the best "car AC repairing services near me" with us. Feel free to avail our services by placing a call on 01524 840044. You can also visit our workshop at Westgate Old Works, Westgate, Morecambe, LA3 3DD.