Are you looking for Summer Tyres for your vehicle?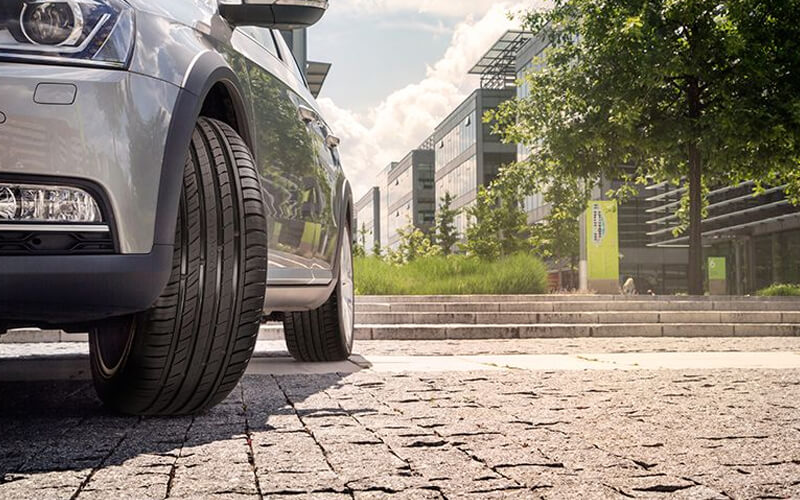 Summer tyres offer superior driving precision and handling performance during hot and humid climatic conditions, compared to winter and all-season variants. It's because they contain less natural rubber compound, and the tread pattern has fewer sipes but uniquely designed bars to prevent hydroplaning. If you are thinking of buying a new set of summer tyres Morecambe, you are at the right place.
We at Westgate Tyres are the leading tyre retailer in Morecambe and the wider Lancashire area, boasting of an extensive inventory of summer tyres. With us, you can find regular tyres for everyday use, UHP tyres for sporty drives on motorways, as well as 4x4 tyres for SUVs. Moreover, due to our uniquely designed service range, we can offer our products at competitive prices across all tyre brands.
Whether you are looking for budget tyres or tyres from premium brands like Continental, Pirelli, Michelin, Bridgestone etc. your search for "tyres near me" ends with us!
What to know before buying summer car tyres?
When buying car tyres in Morecambe, you can access a range of options with us. However, not all tyres will suit your needs. It is essential, in this case, to make the right tyre choice so you can enjoy optimal driving experience. If you visit our facility to look for tyres, our in-house technicians will assist you in figuring out which summer car tyres Morecambe will be best suited for you.
In case you are booking your tyres online with us, ensure to make these considerations before that:
What are your driving needs? Are you purchasing tyres to drive around mostly locally or do you do high-mileage?
Assess your budget and see how much you can spend on new summer tyres.
You may also consider whether a straight replacement would be preferable or do youk about getting an "upgrade"?
Your starting point can be the manufacturer's guide, which recommends tyres suitable for your vehicle. You can narrow down your choice of car tyres Morecambe with the aforesaid considerations. In case you are still unsure, you can reach out to us to get guidance from our technicians.
If you'd like a list of our picks for the best summer tyres UK, have a look at these suggestions:
i. Michelin Pilot Sport 4 – Pilot 4 summer tyre model from Michelin provides excellent comfortability, steering precision, and braking performance.
ii. Pirelli P Zero – An excellent UHP tyre for a sporty driving experience, with exceptional dry and wet braking performance.
iii. Continental Premium Contact 6 – The Premium Contact 6 offers superior handling and braking performance, and an unmatched comfort level.
You can find these and many more in our online catalogue of summer tyres. Just enter your car registration number or tyre size to browse our selection. Buy summer tyres Morecambe today from Westgate Tyres!